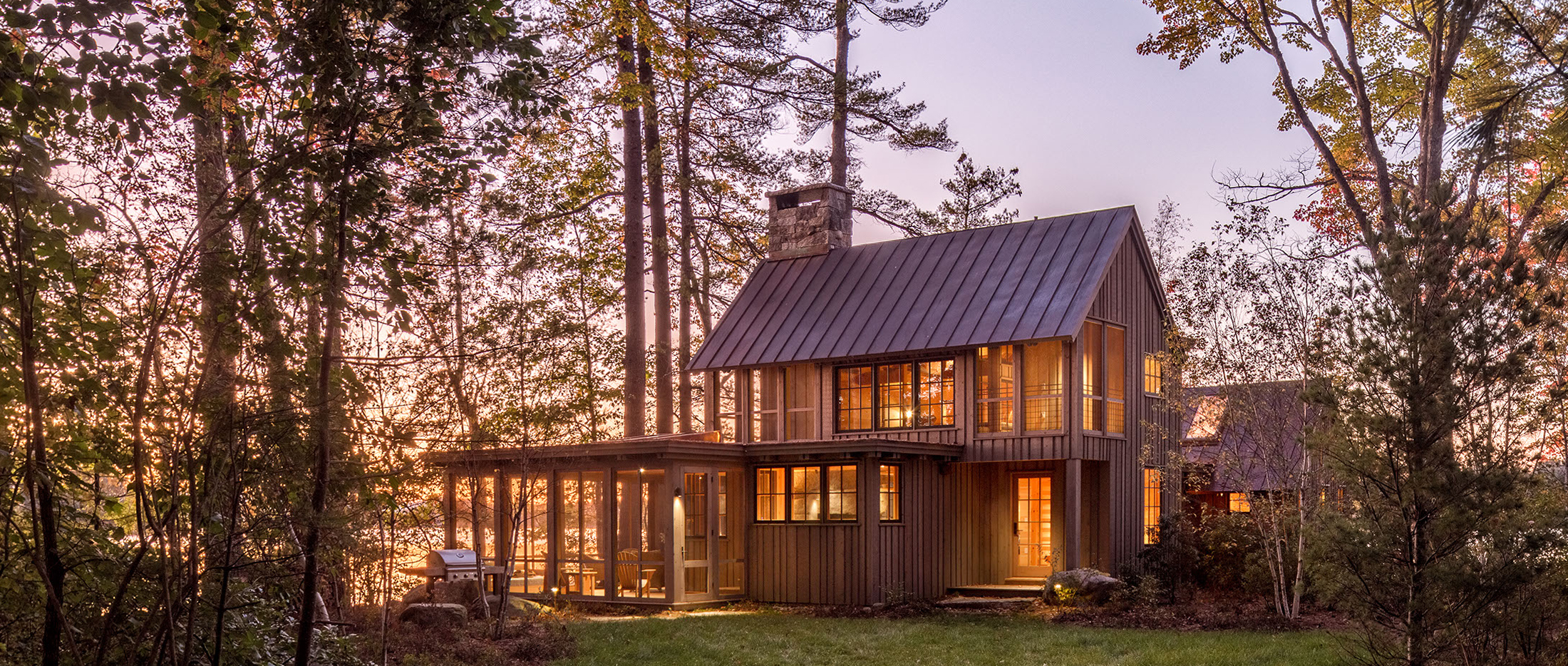 2023 AIA MAINE DESIGN AWARD - HONOR RECIPIENT
We are Maine based architects specializing in custom, single family, residential design. Our work is located throughout Maine as well as Massachusetts, California and Canada. Many sites are remote requiring an aptitude for navigating challenges. We fluidly manage design conversations both side by side and from a distance, utilizing the full range of digital resources. Our staff of ten is deliberately small to ensure a high degree of personal service while maintaining the capacity to deliver. 
Our designs are distinguished by a highly collaborative, craft driven and open-minded approach. Connections to nature and the use of daylight are paramount. Renewable energy sources and the use of sustainable materials and methods are integrated whenever possible. Patience, respect, attentiveness and humility are the personal attributes we seek to bring to the unique demands of residential work. We find great joy in creating unique places for living, working and playing - as well as crafting many of the 'things' that make those places special.
The body of our work speaks for itself: please visit our updated portfolio page to explore.