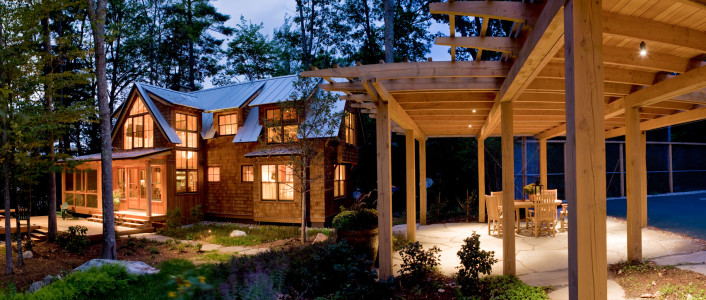 SEE OUR WORK IN TAUNTON PRESS' RECENTLY RELEASED BOOK: 'THE NEW SMALL HOUSE'
We are Maine based architects specializing exclusively in residential design. Our practice covers much of New England from the coast of Maine and its islands to inland lakes and mountains, cities and towns, as well as Canada. Many clients are long-distance and project sites remote, requiring a versatile skill set and an appetite for challenges. The office is small to ensure a high degree of personal service. Our work is distinguished by a highly collaborative, craft driven and open-minded approach. Our personal attributes of patience, respect, attentiveness and care make us well suited for the unique demands of residential work. We find great joy in creating unique places for living, working and playing - as well as crafting many of the 'things' that make those places special.
The body of our work speaks for itself: please visit our updated portfolio page to explore.